PHYSIOSKI IN LES 2 ALPES
MASSAGES & OSTEOPATHY IN LES 2 ALPS
Massages Bien-être
MASSAGE RELAXANT
Crée un sentiment immédiat de paix dans votre corps et votre esprit.
30min - 50 € / 45min - 70 € / 60min - 90 €
MASSAGE ORIENTAL
C'est le massage de bien-être le plus profond et le plus relaxant.
1h15min - 115 €
TÊTE DANS LES ÉTOILES
Relaxation du cou accompagnée d'un travail tissulaire idéal pour laisser aller votre esprit.
30 min - 55 € / 45 min - 75 €
MASSAGE BIEN-ÊTRE SUR MESURE
Avec l'aide de votre massothérapeute Physioski, créez votre propre version personnalisée du massage de bien-être.
30min - 65 € / 45min - 85 € / 60min - 100 € / 1h30min - 145 €
L'ostéopathie
OSTEOPATHIE
THÉRAPIE MANUELLE
Soulager la partie principale des douleurs aiguës ou chroniques.
30min - 65 € / 45min - 85 € / 60min - 100 €
Massages sportifs
15min - 30 € / 30min - 55 € / 45min - 75 € / 1h - 95 €
PRÉPARATION AU SPORT
C'est ce que font tous les athlètes de l'équipe française avant de skier. Pourquoi pas toi ?
MASSAGE DE RÉCUPÉRATION
Après le sport, relaxation musculaire pour récupérer plus rapidement.
PHYSIOSKI ADDRESSES IN THE 2 ALPS
17 Rue des Vikings, 38860 Les Deux Alpes
Etant donné que les vacances à la montagne sont également le temps de la détente, l'hôtel Les Mélèze vous permet de prendre du temps pour vous-même. La propriété dispose d'un espace bien-être avec jacuzzi, sauna, douche de massage et salle de massage. Vous trouverez un physiothérapeute et un ostéopathe Physioski pour un moment de détente.
18 Rue du Cairou, 38860 Les Deux Alpes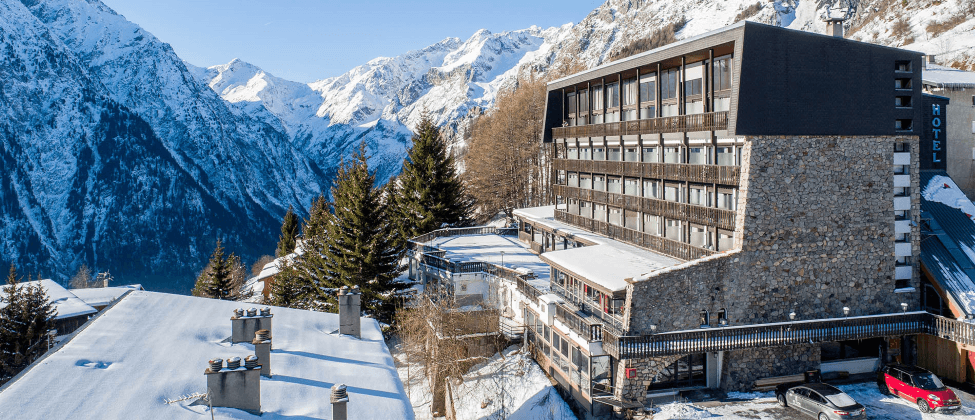 Un séjour sans faille
L'Hôtel Ibiza est situé au coeur de la station des 2 Alpes et vous offre la possibilité de profiter de vos vacances pour prendre soin de vous. L'établissement dispose d'une piscine chauffée de 15 mètres, d'un jacuzzi, d'un sauna, d'un hammam et d'une salle de massage pour découvrir le traitement Physioski par un physiothérapeute et des masseurs ostéopathiques.
PHYSIOTHERAPISTS AND OSTEOPATHS MASSEUSES FROM THE 2 ALPS
Diplôme d'ostéopathe GALLIGANI MANON
Physiette Les 2 Alpes depuis 2017
Ostéopathe à Nîmes
Ancien tireur D1
parler français - anglais - espagnol couramment
NIEWOLD LIDWINA
Masseuse - Kinésithérapeute
Physiette Les 2 Alpes depuis 2019
Kinésithérapeutes Football
Parle français, anglais, allemand et néerlandais
THE RESORT OF 2 ALPS
Les 2 Alpes is a French winter sports resort, located in Oisans, near Alpe d'Huez, in the Ecrins massif. Located in the village of Mont de Lans and Venosc, hence its name Les 2 Alpes, in the department of Isère and the region of Auvergne-Rhône-Alpes, 64km south-east of Grenoble (1h10 by car) and 4h15 from Paris by TGV and car. It's served for its foreign customers by Grenoble-Isère or Lyon Saint-Exupéry airports.
Located at 1650m, 2 Alpes it has one of the largest skiable glaciers in Europe at 3600m altitude, very famous for its summer skiing and its high altitude domain, particularly accessible even to beginners. 51 detachable chairlifts, cable cars, and an underground funicular serve more than 200km of slopes.
Off-pistes enthusiasts will find plenty of beautiful and easily accessible routes, some of which are wonderful and can reach heights of over 2000m and go as far as La Grave and La Meije or Saint-Christophe en Oisans, located in the valleys on either side of the estate.
It's a dynamic, sporty and family resort. Many bars, restaurants and hotels allow you to have a good time with friends in a bar or restaurant, the 2 Alps offer a privileged welcome to families as well as to vacacioners and has a swimming pool and an ice rink.
The 2 partner hotels Physioski : Hotel Les Mélèzes*** and Hotel Ibiza*** are in the heart of the resort, easily accessible by foot or by car. While the hotel Les Mélèzes*** reserves its spa for its guests, Physioski guests can enjoy the spa of the Ibiza*** hotel. Thanks to the various spas of the Physioski partner hotels, the resort offers unique moments of relaxation with wellness massages, sports massages and osteopathy or manual therapy sessions performed by physiotherapists and osteopaths.