Massage, physiotherapy & osteopathy

les 2 ALPES

Because you are unique, our treatments are tailor-made and carried out by experts, the masseur-physiotherapists. All our actions have a meaning: to make you live the best possible experience, in a universe of well-being. And we are happy to welcome you.
Relaxation of the neck muscles followed by a cranial work ideal to let your mind fly.
30min - 59€ / 45min - 79€
Compose with your practitioner the well-being massage of your desires.
30min - 59€ / 45min - 79€ / 1h - 99€ / 1h30min - 149€
Full body massage with gentle mobilizations and acupressure points. It is the most profound and relaxing of all wellness massages.
This is what all the athletes of the French team do every time the day before a ski day. Why not you who needed it even more?
30min - 59€ / 45min - 79€ / 60min - 99€
The 1st step of this Japanese facial massage circulates energy in the meridians. The 2nd step restores the skin's elasticity and smoothes it. The soft gestures make you experience a moment of deep relaxation.
30min - 59€ / 45min - 79€
1h - 120€ / 1h30 - 160€ / 2h - 200€
Use 5 hours of massages in the entire PHYSIOSKI card. Valid for a whole family!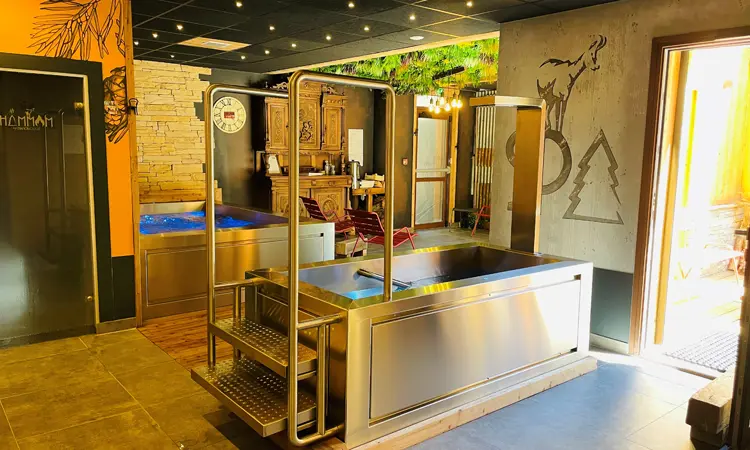 Enjoy a moment of relaxation and well-being by discovering our spa. At your disposal, an indoor jacuzzi, an outdoor jacuzzi, a sensory shower, a sauna, a hammam and a cold water recovery bath. Don't hesitate to book your time at the reception desk. To prolong this moment of relaxation, we also offer massages or osteopathy sessions. Would you like to enjoy the spa as a couple, with friends or family? We offer you the privatization of the spa from 8:00 pm to 10:00 pm. We provide towels at the spa. Access to the spa is forbidden for people under 16 years old. Bathing suit is mandatory.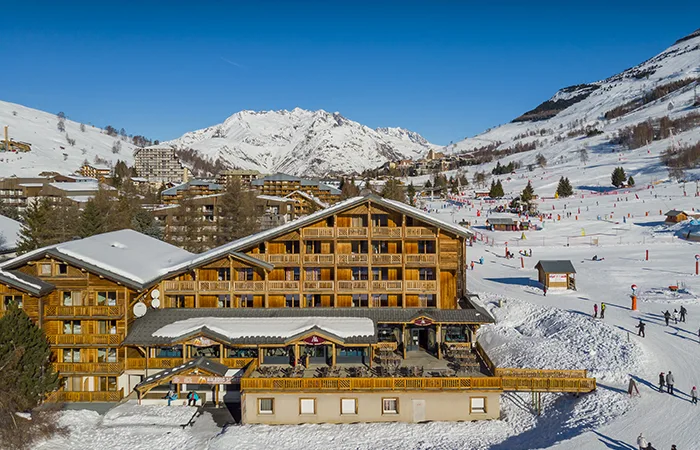 Take advantage of our wellness area for a relaxing break during your stay. When you return from the slopes in winter or after a walk in summer, choose the sauna or the hammam for a gentle relaxation, book a massage within the hotel with professional masseuses. Settle into a space dedicated to relaxation and let time fly.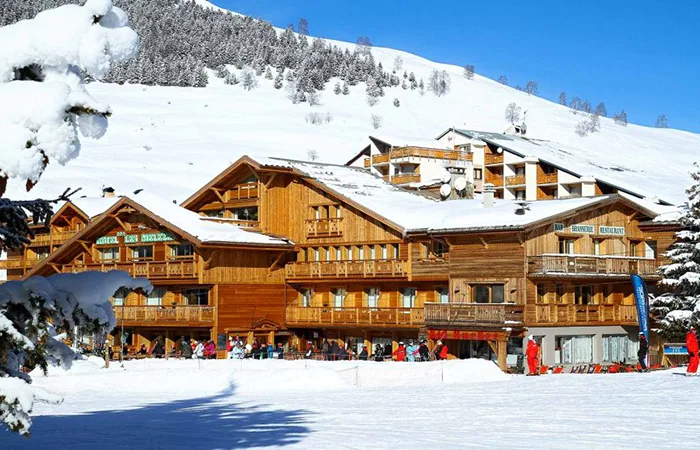 Since vacations in the mountains are also a time to relax, the hotel Les Mélèzes*** allows you to take time for yourself. You will find Physioski's physiotherapists and osteopaths for a moment of relaxation.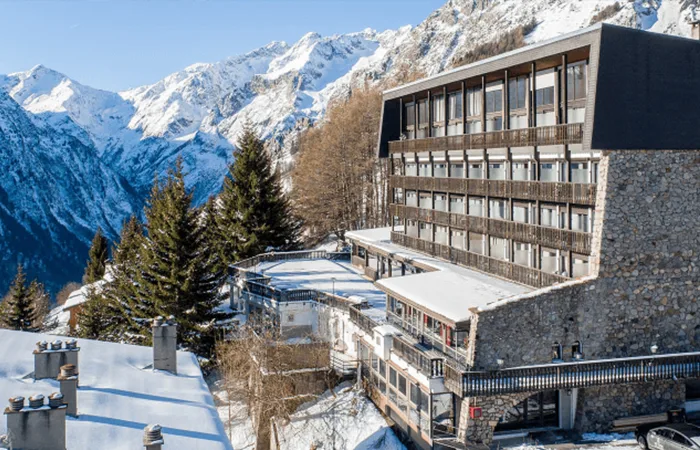 The Ibiza Hotel*** located in the heart of the resort of Les 2 Alpes offers you to take advantage of your vacations to take care of yourself. The establishment has a heated swimming pool of 15m with a mountain view, a jacuzzi, a sauna, a hammam and a duo massage room to discover the Physioski treatments performed by physiotherapists and osteopaths.
Osteopaths of the 2 alpes
PHYSIOTHERAPIST MASSEUSES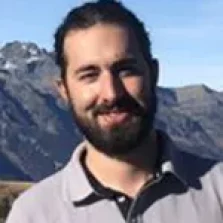 Head of Physioski les 2 Alpes
Instructor since 2020
06 98 63 62 37
Speaks French – English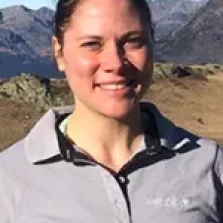 Intervenor Les 2 Alpes since 2020
06 98 63 62 37
Speaks French – English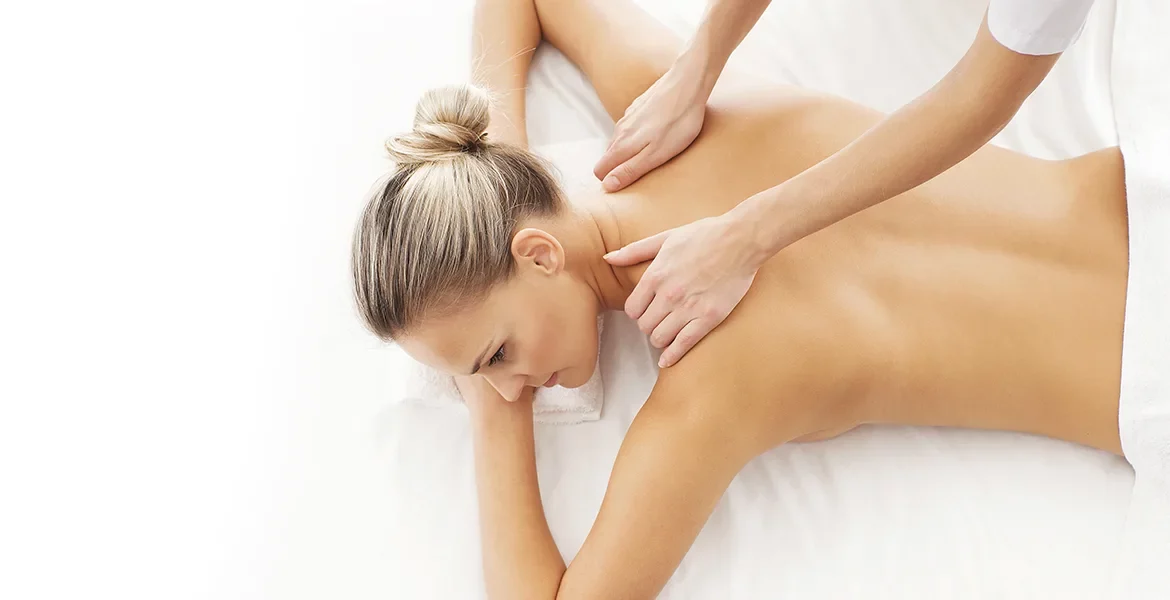 Les Deux Alpes is a French winter sports resort, located in Oisans, next to Alpe d'Huez, in the Écrins massif. Located on the communes of Mont de Lans and Venosc, hence its name Les 2 Alpes, in the department of Isère and the region Auvergne-Rhône-Alpes, 64km south-east of Grenoble (1h10 by car) and 4h15 from Paris by TGV + car. It is served for its foreign customers by the airports of Grenoble-Isère or Lyon Saint-Exupéry.
Located at 1650m of altitude 2 Alpes has one of the largest skiable glaciers in Europe at 3600m of altitude, very famous for its summer skiing and its high altitude domain particularly accessible, even to beginners. 51 chairlifts, gondolas, cable cars, and an underground funicular serve more than 200km of runs.
Off-piste enthusiasts will find plenty of beautiful and easy to access itineraries, including some wonderful ones that can reach over 2000m in altitude and go as far as La Grave and La Meije or Saint-Christophe en Oisans, located in the valleys on either side of the domain.
Freestyle lovers will also be delighted, beautiful snowpark, half pipe, big air are accessible on the sector of the Toura.
It is a dynamic, sporty and family resort. Numerous bars, restaurants and hotels allow you to have a good time with friends in a bar or restaurant, the 2 alpes give a privileged welcome to families as well as to holiday makers. There is an outdoor swimming pool, an ice rink, various festive activities.
The 2 Physioski partner hotels: Hotel Les Mélèzes*** and Hotel Ibiza*** are in the heart of the resort, easy to access by foot or by car. While the Hotel Les Mélèzes*** reserves its spa for its clients, Physioski clients can enjoy the spa of the Hotel Ibiza***. Thanks to the different spas of the Physioski partner hotels, the resort offers unique moments of relaxation with wellness massages, sports massages and osteopathy or manual therapy sessions performed by physiotherapists and osteopaths.