Massage, physiotherapy & osteopathy


Les ARCS
SPA Nuxe Mercure Les Arcs 1800
Hôtel & Spa La Cachette - Arc 1600
WELLNESS MASSAGES
(arcs 1600)

Relaxation of the neck muscles followed by a cranial work ideal to let your mind fly.
30min - 70€ / 45min - 90€
Do you want a wrap-around massage or to focus on specific areas? Compose the massage of your dreams with your therapist.
30min - 70€ / 45min - 90€ / 1h - 120€ / 1h30min - 170€
Full body massage with gentle mobilizations and acupressure points. It is the most profound and relaxing of the wellness massages.
1h - 120€ / 1h30min - 170€
MANUAL THERAPY
(arcs 1600)

Relieves most acute or chronic pain. Releases joint blockages, relaxes muscle tension points and corrects visceral dysfunctions.
30min - 80€ / 45min - 100€ / 60min - 130€
MANUAL THERAPY
(arcs 1800)

Relieves most acute or chronic pain. Releases joint blockages, relaxes muscle tension points and corrects visceral dysfunctions.
30min - 85€ / 45min - 110€ / 60min - 130€
Access the same quality of care as the French ski team athletes. A good idea to be in shape the next day!
30min - 70€ / 45min - 90€ / 1h - 110€ / 1h30min - 160€
This facial massage of Japanese origin circulates energy in the meridians and smoothes the skin. The gentle gestures create a moment of deep relaxation.
30min - 70€ / 45min - 90€
PERSONALIZED FORMULA
(arcs 1600)

1h - 130€ / 1h30 - 185€ / 2h - 240€
PERSONALIZED FORMULA
(arcs 1800)

1h - 130€ / 1h30 - 185€ / 2h - 240€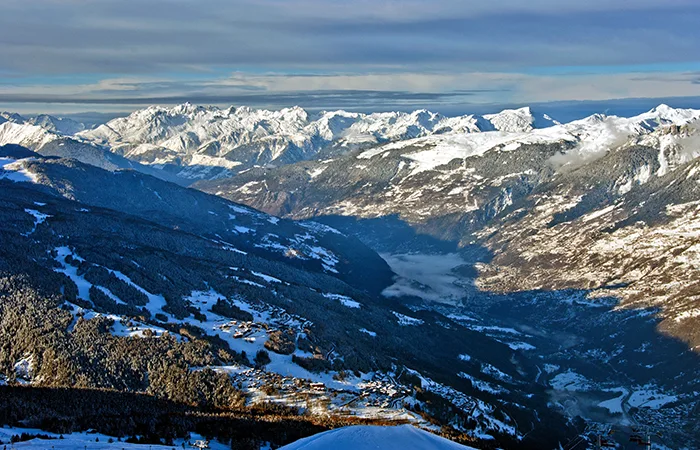 SPA Nuxe Mercure Les Arcs 1800
Located in the heart of Paradiski and at the foot of 425km of slopes, Hotel Mercure Les Arcs 1800**** offers large rooms with views of the Tarentaise Valley. Refurbished in 2019, modern and warm, with its wonderful spa. The establishment takes care of the well-being of its guests by offering an herbal tea or a detox juice Bio Shop Physioski, the spa with sunset view, indoor pool, a fitness room, an indoor Jacuzzi, an outdoor Jacuzzi, a sauna and a steam room. The massage area has 3 massage rooms, one of which is a duo. To guarantee the best experience for you, at the Mercure Arc 1800 hotel spa, all wellness, sports or osteopathy massages are performed by Physioski physiotherapists and osteopaths.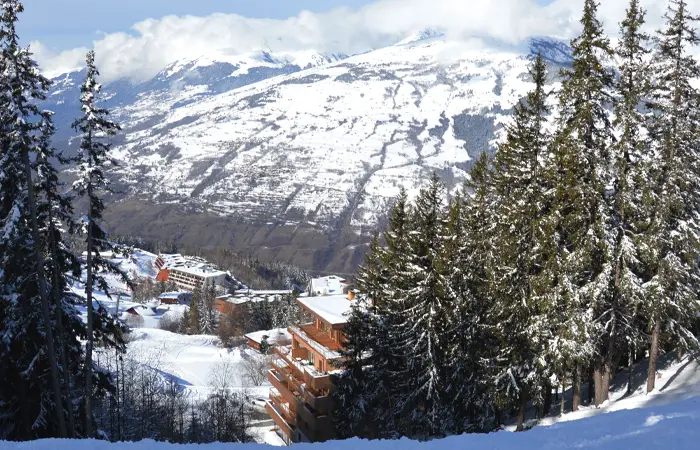 Hotel & Spa La Cachette - Arc 1600
WELL-BEING IN LES ARCS
A spa resolutely turned towards nature and the mountains. Take advantage of the indoor and outdoor relaxation areas (Jacuzzi, sauna, herbal tea room), a massage session or a customized treatment in one of our 4 cabins.
TREATMENT ROOMS
The hotel has four treatment rooms, three of which have a mountain view and natural lighting for a more natural feel, and a duo room where you can enjoy a treatment by our experts and therapists: face, body, energizing, relaxing, detox or customized treatments.
FITNESS
A fitness room equipped with state-of-the-art TECHNOGYM equipment.
REST ROOM AND HERBAL TEA ROOM
Ideal for relaxing and meditating in front of our mountains after a treatment or a sauna…
THE TERRACE
A vast outdoor space with a balcony overlooking the incredible panorama of the Haute-Tarentaise mountains, from Mont Blanc to the peaks of the Beaufortain.
OUTDOOR SAUNA AND JACUZZI
A jacuzzi and a sauna with a lot of windows, ideal to relax and continue your "Calino Mountain Therapy" treatment.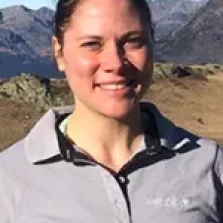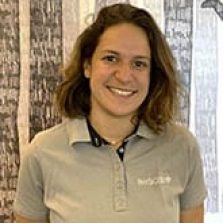 Training in the care of the pregnant woman
from pre-conception to post partum
Speaker at sporting events (trail, running, …)
Pediatric Osteopathy
Practice of Ashtanga Yoga
06 04 65 36 60
Speaks French – English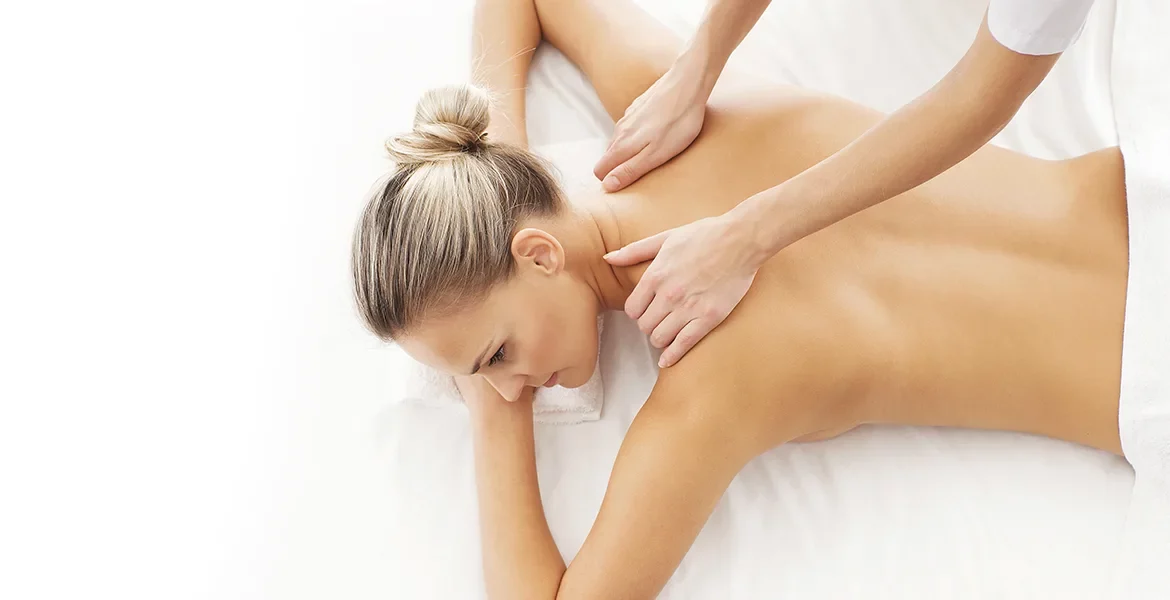 Les Arcs is 4 sites and 4 spirits and it is above all a winter sports resort and a name of ski area of the Tarentaise valley, located in the commune of Bourg Saint Maurice in the department of Savoie and in the region Auvergne-Rhône-Alpes. Easy access by train to Bourg Saint Maurice, then by funicular to Arc 1600 and by bus to Arc 1800. By car, count 1h45 from Chambéry.
Les Arcs is composed of 4 antennas: Arc 1600, Arc 1800, Arc 1950 and Arc 2000, that's why we commonly talk about Les Arcs! Arc 1800 is the biggest of the 4 resorts, with a beautiful Village heart and especially the Mercure Arc 1800 hotel. The Mercure Arc 1800 hotel has a wonderful spa with a view on the Tarentaise valley, facing west, which will assure you exceptional sunsets.
A strong point of Les Arcs is that once there, everything can be done on foot. Large paying parking lots at the entrance of Arc 1800 allow you to leave your car easily after having taken possession of your accommodation and to fully enjoy your stay.
The ski area of Les Arcs associates the resorts of Peisey-Vallandry (Landry and Peisey-Nancroix) and Villaroger. Since 2003 it is linked to the Grande Plagne ski area, in La Plagne, forming one of the largest French ski area: Paradiski, with more than 400km of slopes.
A lot of off-piste skiing is possible, you will find many nice and easy itineraries to do with an ESF ski instructor or a high mountain guide.
From the typical village to the vertiginous descents, through the conviviality, the shopping in the heart of the resort, and the well-being, everything is thought to spend unforgettable moments. The cherry on the cake is of course the Physioski treatments: wellness massages, sports massage and osteopathy performed by physiotherapists and osteopaths!